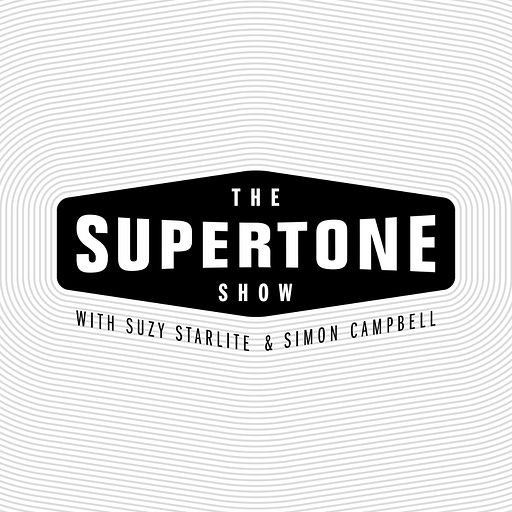 Mar 11, 2016 • 1HR 26M
Episode 9: The Supertone Show Podcast - Producer Series - Daniel Lanois
'The Supertone Show' is a music-inspired chat show about songs and the people who make them. Presented by award-winning artists Suzy Starlite & Simon Campbell, it features an eclectic mix of music from their vinyl collections, plus special shows focussing on inspirational people who have influenced and changed the sound of modern music. A 'must listen' for all music lovers and artists!
Supertone's Suzy Starlite and Simon Campbell chat about the work of enigmatic and multi-GRAMMY Award winning artist and producer Daniel Lanois.
From humble beginnings setting up his first recording studio in the basement of his parents house to working with Mark Howard, Brian Eno and U2; the show is an exploration of his production, song-writing, collaborations, guitar playing and creative approach.
The show features music by Daniel Lanois, U2, Emmylou Harris, Bob Dylan, Peter Gabriel, Willie Nelson, Robbie Robertson and The Neville Brothers
A must-listen show for engineers, producers and music lovers!