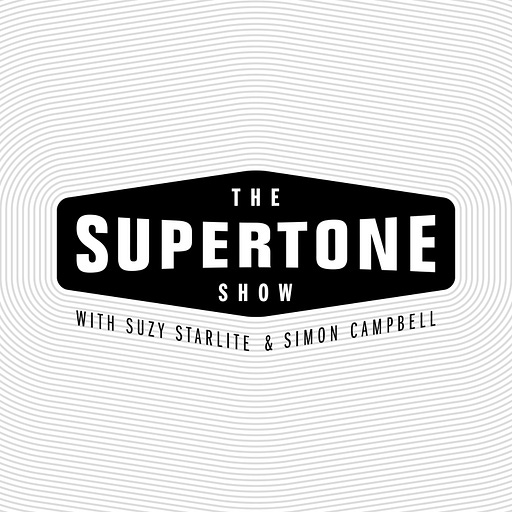 Jan 3, 2016 • 1HR 50M
Episode 5: The Supertone Show featuring Will Lydgate
'The Supertone Show' is a music-inspired chat show about songs and the people who make them. Presented by award-winning artists Suzy Starlite & Simon Campbell, it features an eclectic mix of music from their vinyl collections, plus special shows focussing on inspirational people who have influenced and changed the sound of modern music. A 'must listen' for all music lovers and artists!
'The Supertone Show' is a music-based podcast co-hosted by Suzy Starlite and Simon Campbell from Supertone Records.
In this episode Suzy and Simon talk to reggae aficionado, academic and monster bass player, Will Lydgate about music, the musicians he loves/hates, his career and the contents of his fridge...
They also play Will's favourite tracks.