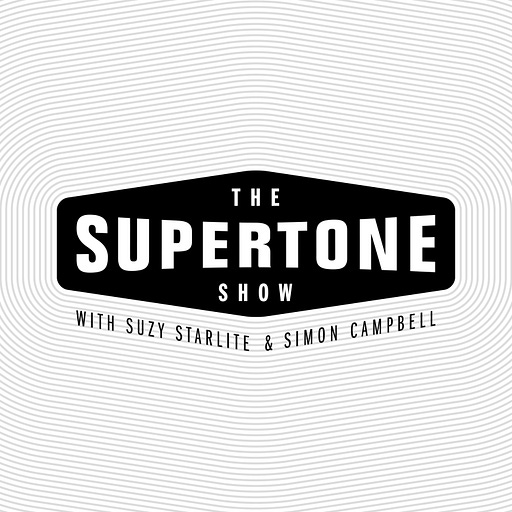 Dec 6, 2015 • 1HR 43M
Episode 3: The Supertone Show featuring Manuel Tomas
'The Supertone Show' is a music-inspired chat show about songs and the people who make them. Presented by award-winning artists Suzy Starlite & Simon Campbell, it features an eclectic mix of music from their vinyl collections, plus special shows focussing on inspirational people who have influenced and changed the sound of modern music. A 'must listen' for all music lovers and artists!
'The Supertone Show' is a music-based podcast co-hosted by Suzy Starlite and Simon Campbell from Supertone Records.
This week they chat to Latin GRAMMY award winning and multiple nominee engineer/producer, Manuel Tomas about music and musicians he loves/hates, his favourite gear and the contents of his fridge...
We also play Manu's favourite tracks.