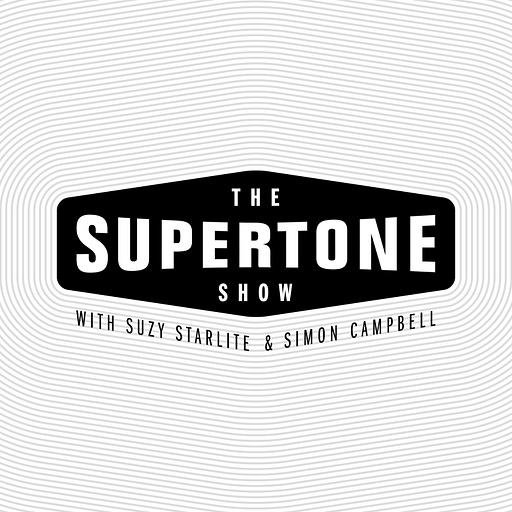 May 9, 2016 • 1HR 34M
Episode 12: The Supertone Show Podcast - Producer Series - Tom Dowd
'The Supertone Show' is a music-inspired chat show about songs and the people who make them. Presented by award-winning artists Suzy Starlite & Simon Campbell, it features an eclectic mix of music from their vinyl collections, plus special shows focussing on inspirational people who have influenced and changed the sound of modern music. A 'must listen' for all music lovers and artists!
Supertone's Suzy Starlite and Simon Campbell chat about the work of multi-award winning recording engineer and producer Tom Dowd.
Tom helped to shape the artists with whom he worked, together creating some of the world's greatest popular music recordings. He was highly influential in creating the sound of the second half of the 20th Century and is credited as the engineer who popularised both the eight-track recording system for commercial music and the use of 'stereophonic' sound.
The show features music by Ray Charles, John Coltrane, The Drifters, Aretha Franklin, Eric Clapton, Duane Allman, Wilson Pickett, Lynyrd Skynyrd, Jo Jo Gunn, Dusty Springfield and Cream.
An enlightening and fun show for songwriters, music lovers, engineers and producers!