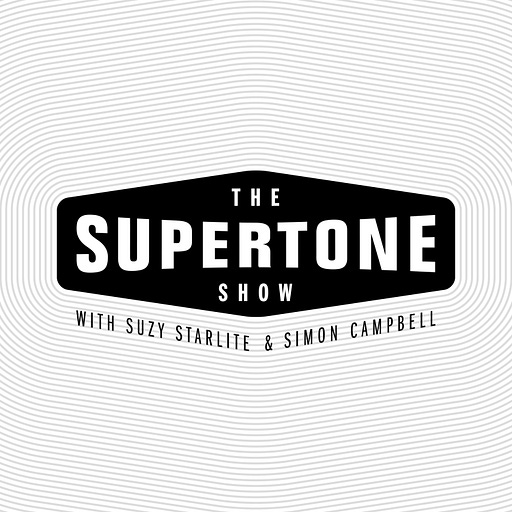 Apr 10, 2016 • 1HR 16M
Episode 11: The Supertone Show Podcast - Producer Series - Sir George Martin
'The Supertone Show' is a music-inspired chat show about songs and the people who make them. Presented by award-winning artists Suzy Starlite & Simon Campbell, it features an eclectic mix of music from their vinyl collections, plus special shows focussing on inspirational people who have influenced and changed the sound of modern music. A 'must listen' for all music lovers and artists!
Supertone's Suzy Starlite and Simon Campbell chat about the work of multi-award winning composer, engineer and producer Sir George Martin.
This episode takes a slightly different approach to the norm as they explore George's approach to writing and recording before, during and after his work with The Beatles: from his early electronica experimental days in the BBC's Radiophonic Workshop, musical arrangements and the resulting creative and technical challenges of recording that ensued, to creating a hugely influential instrumental album with Jeff Beck.
The show features music by Shirley Bassey, Gerry & The Pacemakers, Ray Cathode, Paul McCartney, George Harrison, John Lennon and Ringo Starr.
An enlightening and fun show for songwriters, music lovers, engineers and producers!