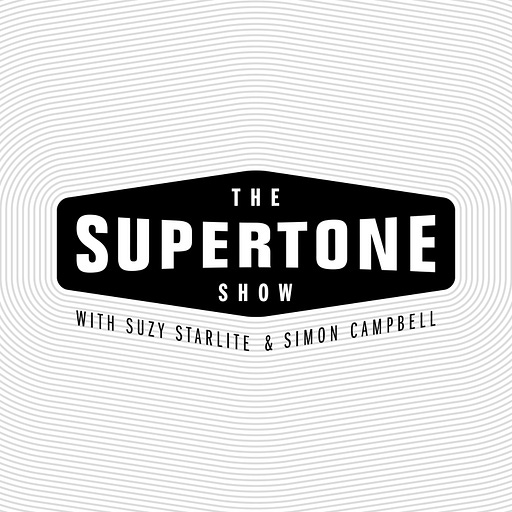 Mar 28, 2016 • 1HR 31M
Episode 10: The Supertone Show Podcast - Producer Series - Glyn Johns
'The Supertone Show' is a music-inspired chat show about songs and the people who make them. Presented by award-winning artists Suzy Starlite & Simon Campbell, it features an eclectic mix of music from their vinyl collections, plus special shows focussing on inspirational people who have influenced and changed the sound of modern music. A 'must listen' for all music lovers and artists!
Supertone's Suzy Starlite and Simon Campbell chat about the work of multi-award winning engineer and producer Glyn Johns.
From his apprenticeship at London's IBC Studios in 1959 to working with legendary bands that would spearhead the British Invasion of the Sixties including The Rolling Stones, The Who and Led Zeppelin, the show is an exploration of his engineering and production work.
The show features music by The Clash, Neil Young, The Faces, Eric Clapton, Led Zeppelin, The Eagles, Ryan Adams and The Who.
A must-listen show for engineers, producers and music lovers!